SKYLIGHT WATERPROOFING
At some point in time, inevitably, all Skylights will leak. Solutions involving resealing and reglazing will fix the problem temporarily (hopefully) and replacement of Skylight structures or panels is often too costly to consider and can represent unwanted disruption to business, especially in retail oriented facilities.
Whether trying to extend the life of aged glass and fiberglass panels or attempting to waterproof an entire Skylight Array, Sikalastic Clearglaze (Decothane Clearglaze) can provide a long lasting solution with no disruption to inside building operations as seen below.
Benefits include:
Removes glazing details
Prevents inside disturbance
Less expensive than a full replacement
Fully adhered
Allows 98% of original light transmission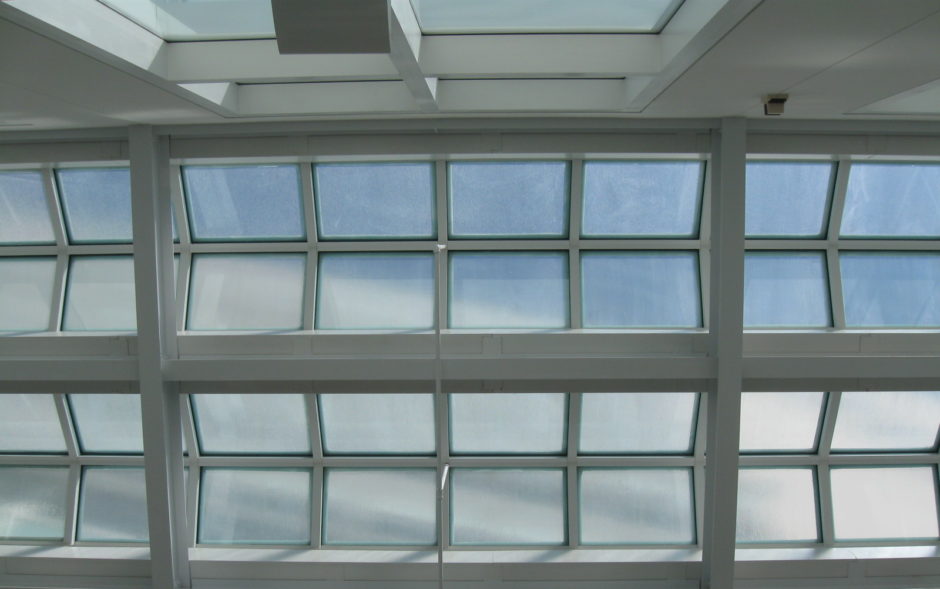 Sikalastic Clearglaze: A seamless waterproofing solution to leaking Skylights
Sikalastic Clearglaze may be used alone to rejuvenate fiberglass or shatterproof glass panels or used in conjunction with the Sikalastic 641 (Decothane SP) to provide a completely seamless, waterproof membrane over the entire Skylight structure. Details that would traditionally be glazed or addressed with sealants are "flashed" into the membrane system, eliminating the need for reglazing in the future. Transitions from the existing roof system to the Skylight structure are reinforced and made part of the roof system. For the ultimate in seamless protection, the Sikalastic Clearglaze Skylight system can be incorporated into one of our Liquid-Applied assemblies (10, 15, 20 or 25 year) to achieve a monolithic waterproof membrane regardless of the size or complexity of the array.