SIKAGARD 570 WALL SYSTEMS
In the exterior wall coating category the Sika/Liquid Plastics wall systems are in a class of their own. Our waterproof elastomeric wall coatings provide guaranteed weatherproof protection and for applications where additional tensile strength is required to accommodate cracks and joints we also offer reinforcements that can be embedded in the wall coating.
Sikagard 570 (Monolastex RE) is a unique UV cured elastomeric coating that cures relatively harder on the surface while the underlying depth of the film remains soft and pliable. This gives the Sikagard 570 crack bridging ability that is not seen in conventional elastomeric coatings.
The technology is similar to that of the reinforced roof systems out on the market, in that reinforcement is placed into a resin to give tensile strength to the membrane. However, with this approach, we are able to waterproof masonry and other wall systems from the outside, while giving only the appearance of painted brick. Furthermore, the UV curing mechanism leads to a relatively harder coating, which reduces dirt pickup (a common problem for other elastomeric coatings)
Custom colors are available for this product, making it versatile enough to consider on any waterproofing project.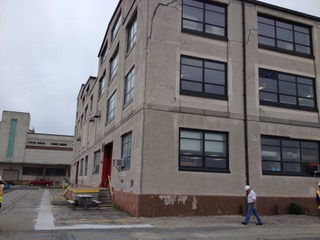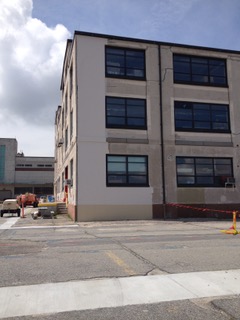 USES
Protective, crack-bridging coating for concrete, mortar, stucco, masonry, and exterior finishing systems subject to cracking/dynamic movement. For use on building and civil engineering structures subject to cracking or as the top coat in complete repair and protection systems.